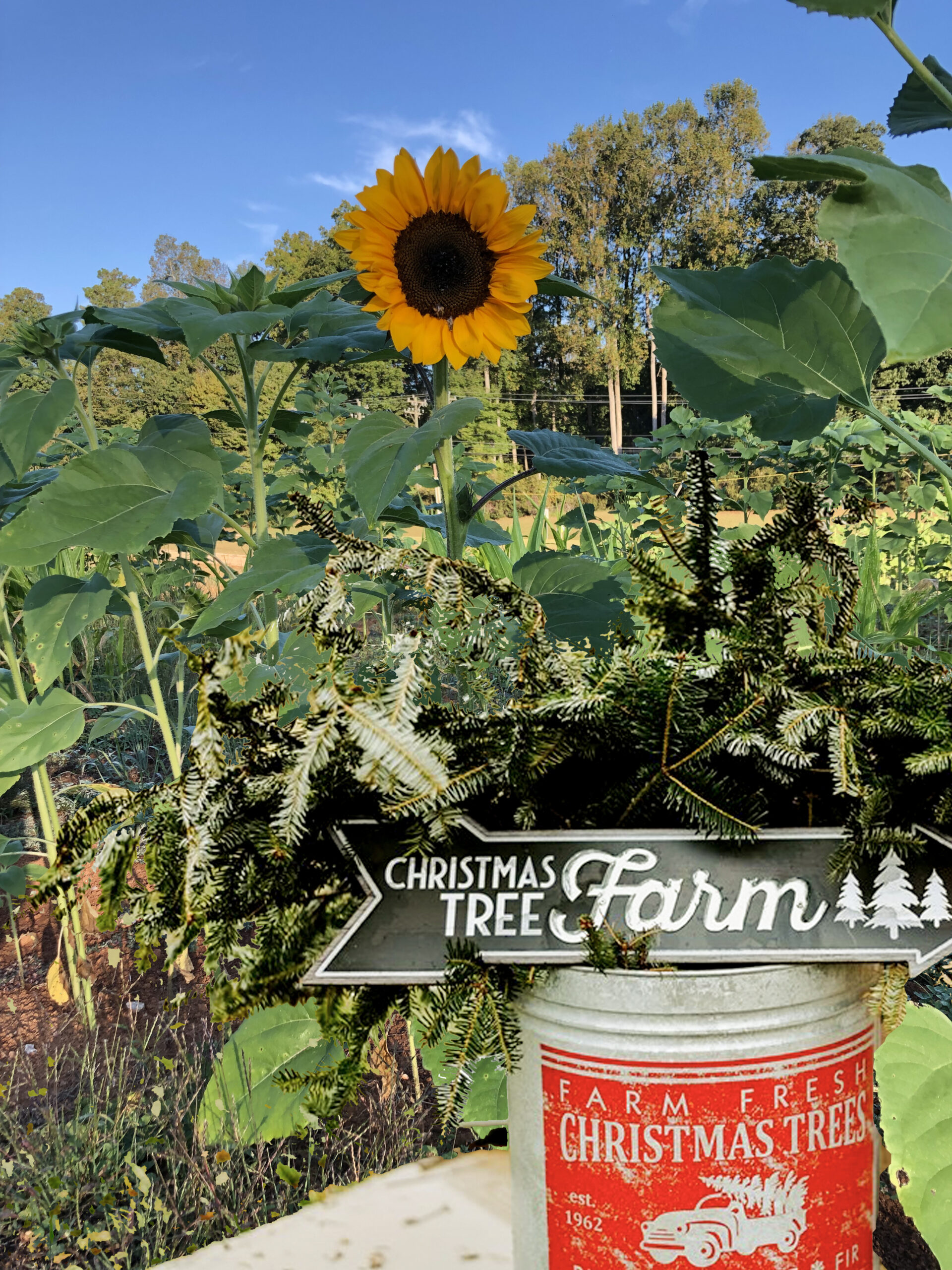 We are a local family-owned farm built on the belief that growing, building, and learning together makes families stronger. And happier!
The Smith Family Fun Farm has been in our family since my grandparents, Dupree and Mae Smith, purchased it to grow Christmas trees in 1946. Growing up with them, I saw the joy families shared each winter when they came to select a tree and share a cup of hot chocolate.
Since my wife, daughters, and I took over the farm in 2012, we have been building on grandpa's vision, adding wholesome educational opportunities for families—sunflowers mazes, pumpkin patches, and, of course, Christmas trees and wreaths in winter.
We invite you to join us for hayrides and sleighrides through the woods, to cozy up to the fire for stories with Santa, to wander through mazes of sunflowers, to ramble through fields of pumpkins. We also invite you to join us in the forge or the sawmill, to learn blacksmithing and woodworking, to build your own creations and learn new crafts.
So bring your family and friends for special occasions, private retreats, or just for the fun of being on the farm. Whatever brings you to Smith Family Fun Farm, we'll help you make memories that turn into traditions!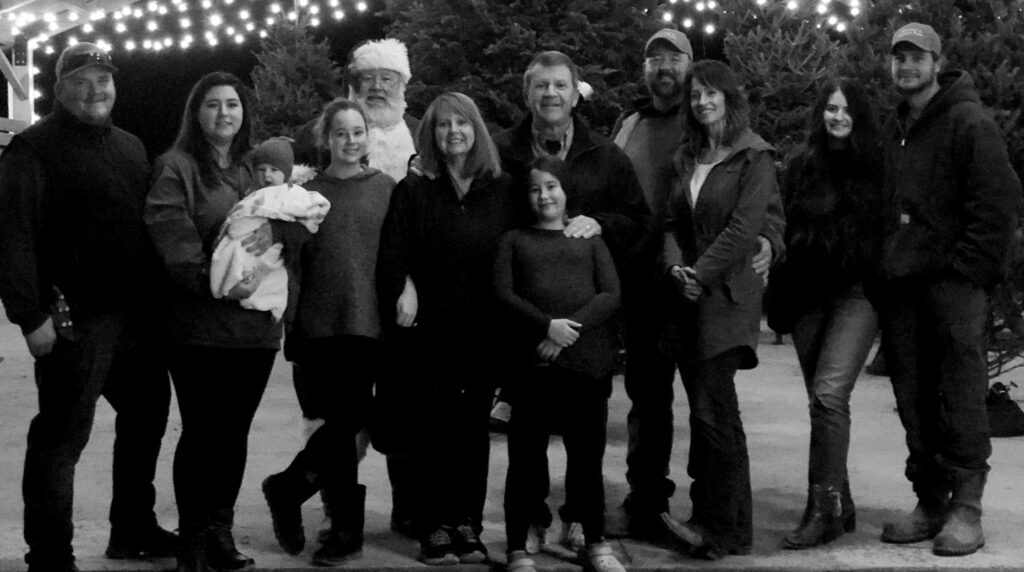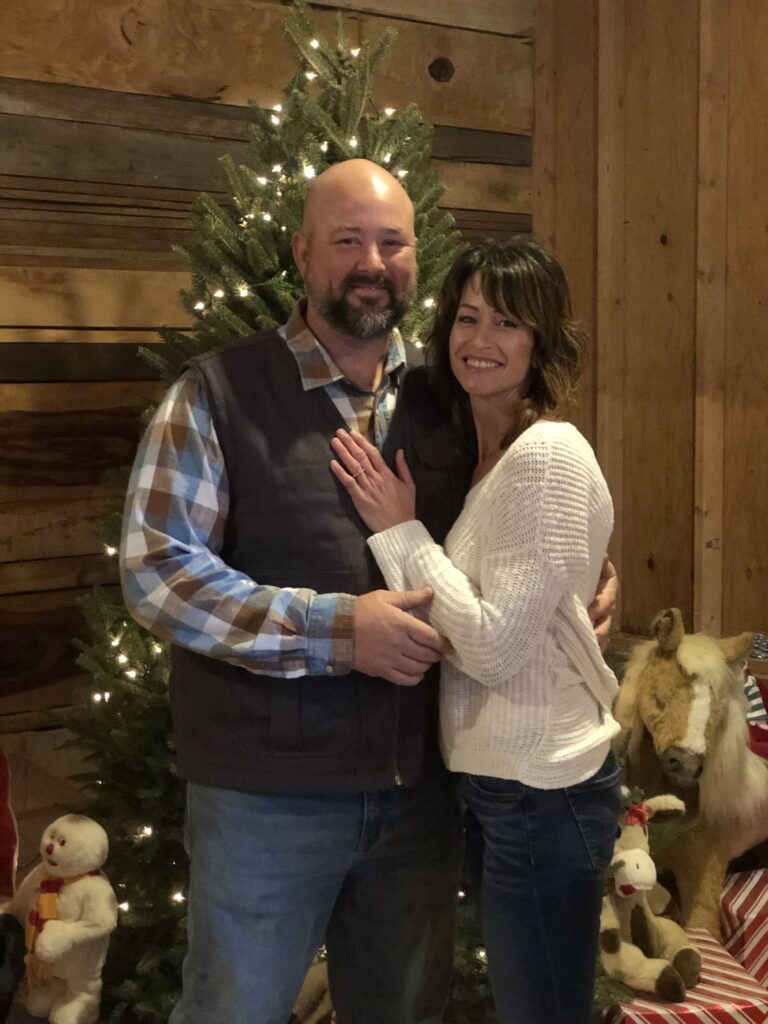 Who we are
Jeff is known as the heart and soul of the farm. When he took it over from his grandparents he wanted to be sure the community continued to benefit from the farm. And he has a big imagination! Whether he's building giant slides, sowing mazes of sunflowers, forging metal sculptures, or expanding Santa's workshop he's always bringing something new.
Dawn is Jeff's faithful accomplice. She brings creativity and beauty to everything she touches—from handmade holiday wreaths to photographs and photo-ops for families.
Our children (and soon to be in-laws) also help!
Our eldest daughter, Caitlin, an upholster by day, lends her hand during pumpkin and Christmas tree seasons as does her soon-to-be husband, Russell. And their daughter,
Nanilee, will be helping too, just as soon as she masters the basics of walking and talking.
Our second daughter, Kyndall, a cosmetologist by day, also helps as often as she can during holiday seasons. And her soon-to-be husband, Adam, has always been an active part of the farm.
Our younger daughters, Lylah and Alayna, have grown up on the farm and are always helping out with something.
Matt, Jeff's brother, is also an integral part of the farm. He operates Smitty's Sawmill and is behind the scenes of many projects on the farm. He is married to Anna and has three children, Lila, Lucas, and Molly. 
But that's not all—our parents help too! With everything from decorating the fields and barns, to driving tractors, and making sure Santa comes to visit, both Jeff's and Dawn's parents are very involved. With four generations pitching in this is truly a family farm!